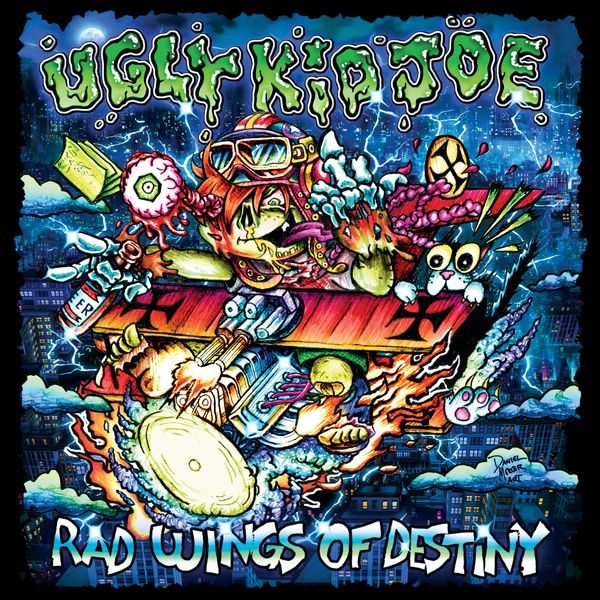 Ugly Kid Joe is the band that released such hits like "Everything About You" and "Cats In The Cradle" in the 90s. On 18th November 2022 was released their fifth studio album called "Rad Wings Of Destiny". It brings interesting dose of music, however looking like made in meny kinds. Unhappily not so grunge like in the past.
As I mentioned above - there are many kinds of music genres on the album - from hard rock strong sound, where AC/DC and other bands influence may be heard, to country music. Rock like tracks are the best in my opinion. First of all "
Kill The Pain
" with calm verse, stronger chorus and interesting guitar solo. "
Dead Friends Play
" could be part of AC/DC tracklist. I would also mention "
Failure
" that contain music of AC/DC style too, and last on the album acoustic like and quite fast "
Long Road
". Generally - no fireworks but music is good and worth of listening.
Opener "
That Ain't Livin'
" was present at our Hard'n'Heavy Music Chart back in
standing #29
. Review of group's previous album
Uglier Than They Used Ta Be
is available in the link.
My note
6/10
(leave the comment - say what you think about the album)
Ugly Kid Joe's official website