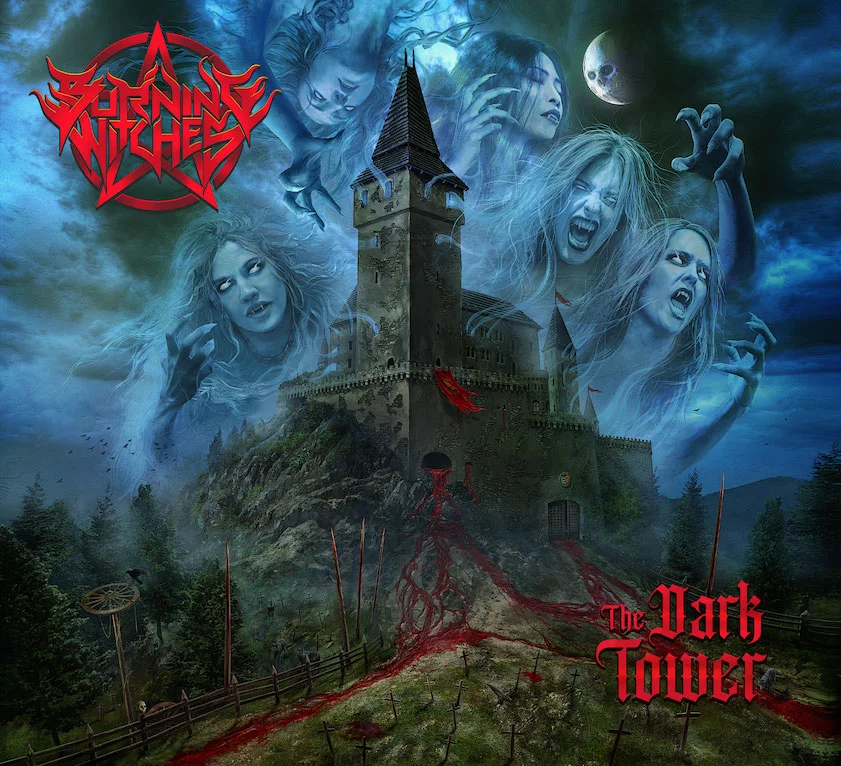 New Album of Burning Witches was released in early May. This is group's fifth studio record and is called "The Dark Tower". If you ask what it brings then I say - good heavy/power metal.
Already at the beginning we get the best recording "
Unleash The Beast
" (new entry at week 53. of our
Hard'n'Heavy Music Chart
- ). Next is quite strong but a little slower "
Renegade
" and a little faster but like lighter - "
Evil Witch
". After that there's interesting "
World On Fire
" that starts with both guitars tapping solo.
In the middle of the Albums comes time for ballad "
Tomorrow
" but after this record music quality falls a little down for a few tracks. Fortunately, for the end, Ladies serve us stronger "
Doomed To Die
" (probably second of the bests) or "
Into The Unknown
" what makes we don't feel unsatisfied.
Overall, the Album is worth of recommendation but I still feel that The Band can make better music.
My note
7/10
(what is your opinion? - leave comment)
Burning Witches' Official Website