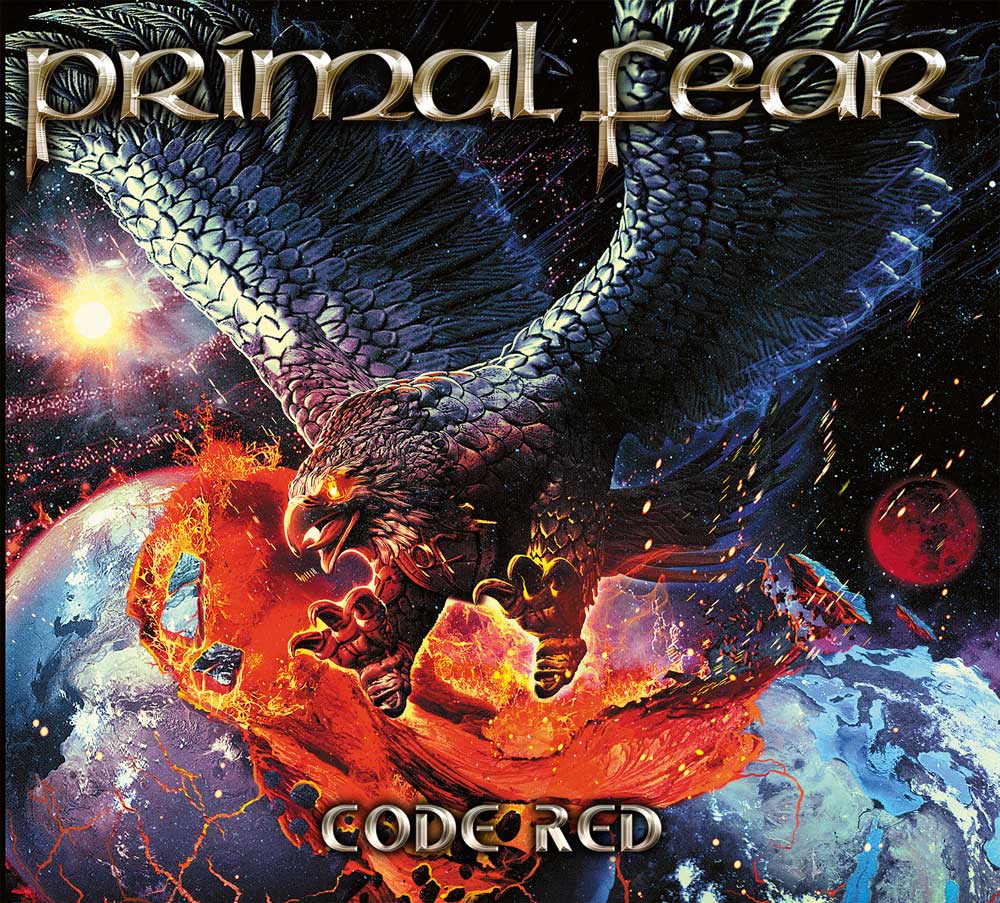 Few days ago, on September 1st, 2023, German power-metal band Primal Fear released their 14th studio album - "Code Red". The band, formed in 1997 by ex-Gamma Ray vocalist Ralf Scheepers and bassist Mat Sinner, made fans wait for a new material three years after releasing their previous studio album "Metal Commando". For every fan it was definitely the period worth of waiting, especially that new record is pretty good. Maybe it isn't the masterpiece but certainly it won't dissapear in the mists of time.

The Album starts with promoting single, quite heavy but energetic "". Next comes few little weaker compositions, including second single "" - both mentioned tracks were present at our chart, but unfortunatelly none stayed longer then few weeks (lately on
64. week of Hard'n'Heavy Music Chart
). Fifth on tracklist is "
Play A Song
", energetic from the start, having interesting guitar solo. You will surely remember this song. Just like the next track, probably the best on the tracklist, "
The World Is On Fire
", little slower and little heavier, making faster in later part, also having very interesting, but longer and more attractive guitar solo.
There are also two ballads on the album - "
Their Gods Have Failed
" and "
Forever
. Especially second one might be called the ballad as it starts with piano, violins enters later and choral sings in chorus. Finally albums ends with strong, quite fast and rhythmic "
Fearless
" what leaves us wanting more after all.
The album overall leaves pretty good impression. Probably it isn't the album you would return to often, however it isn't also the thing you will put on the deep bottom of the drawer.
My nite
7/10
(what your note- leave comment)
Primal Fear - official website